Enhance Sustainable Animal Production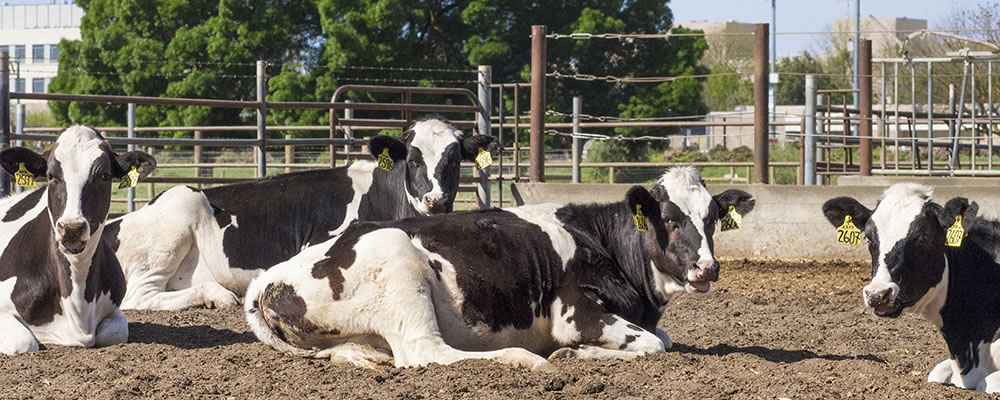 Would you like to know more?
Sustainability science is fast evolving to address several key challenges related to the production of safe and nutritious animal source products as well as meeting the demands of the future generations. Some key challenges that we are addressing include: How can we reduce air and land related greenhouse gas emissions; What are the best ways to optimize our water use and protect water quality issues; How can we use our resources more efficiently; and What are the conditions required to improve quality of life for agricultural workers and production animals?
Our faculty specialize in some of the top commodities in California, including dairy, beef, poultry, sheep, goats, and horses. We are working to ensure the sustainability of the livestock industry in California through research to provide answers to key sustainability issues. We provide outreach to policy makers and producers to translate research into action. Globally, our sustainability efforts range from smallholder livestock producers in Vietnam, Ethiopia, Tanzania, Ghana, and Uganda to some to the world's largest animal operations in China and Brazil.