If you're traveling outside of North America, you'll most likely need an adapter plug. All over the world, there are different types of electrical wall outlets. Unless your destination country has the same outlet configuration as your home country, you'll need an adapter. Adapter plugs do not convert electricity, they simply allow your device's plug to fit into the foreign outlet.
The following is an example of an adapter plug: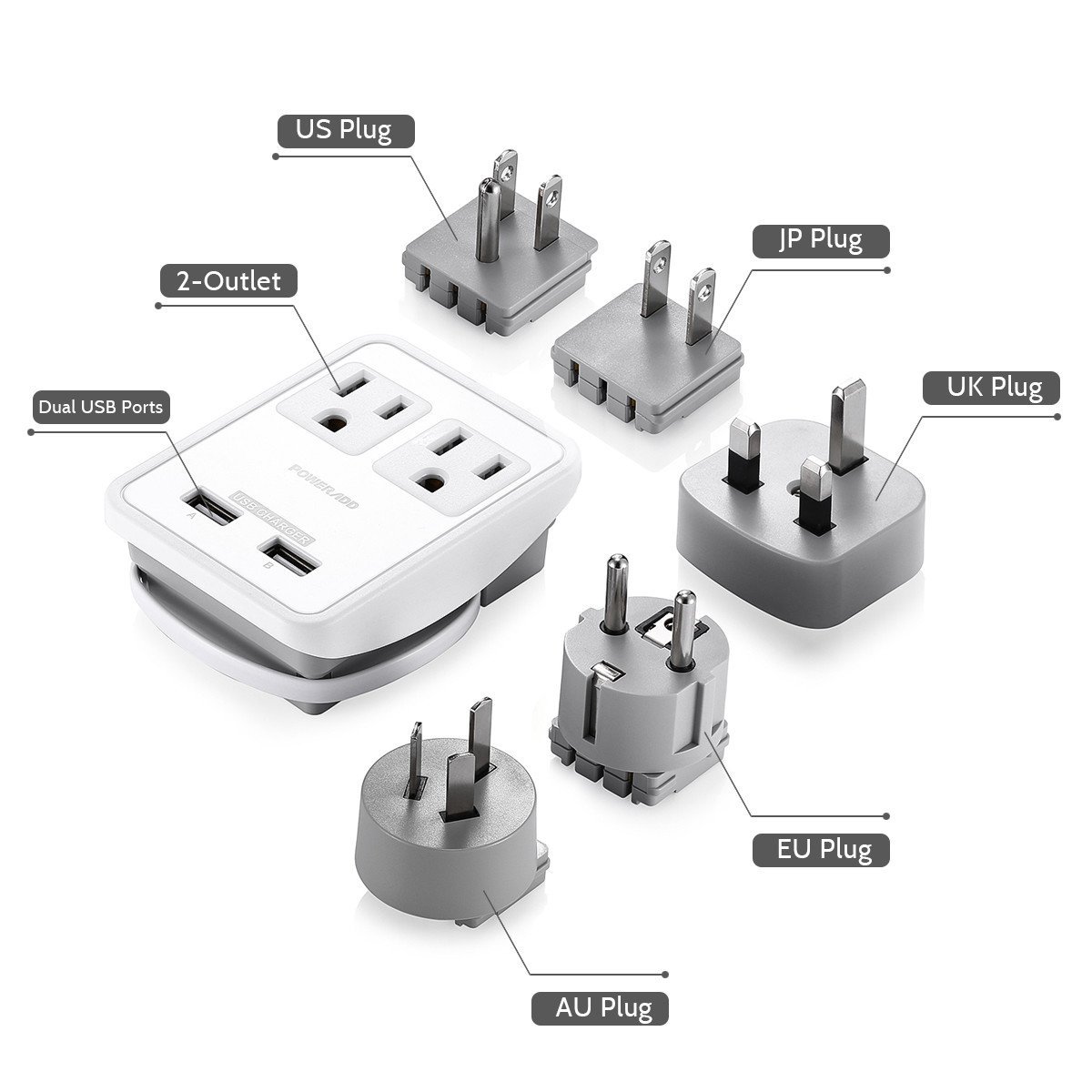 Name: Poweradd [UL Listed] 2-Outlet International Travel Charger Power AC Adapter with Worldwide UK/US/AU/EU/JP Plugs + Dual Smart USB Ports for Business Trip.
Catalog Number: S9P2240020A0F
Vendor: Amazon
Price: $25.99
Specifications
Poweradd Advantage: Advanced built-in protection AC outlets, for laptop; smart usb port with embedded micro USB cable for  iPhone, iPad , Samsung Galaxy, Nexus, HTC and more.
Input Voltage: 100V~240V, which can be widely used everywhere in the world (don't support voltage conversion), ideal for international travel while out of US.
Universal: Five international adapters (UK/US/AU/EU/JP Plug), compatible with outlets in North America, United Kingdom, Europe, Australia, Japan, Africa, MidEast, Asia, China, etc. more than 150 countries worldwide.
Dimensions: Package dimension (8.5 x 5.1 x 2.6 inches), weights 7 oz w/o packaging.