Goat Day 2019
Science Lecture Hall
UC Davis Campus
Saturday, January 26, 2019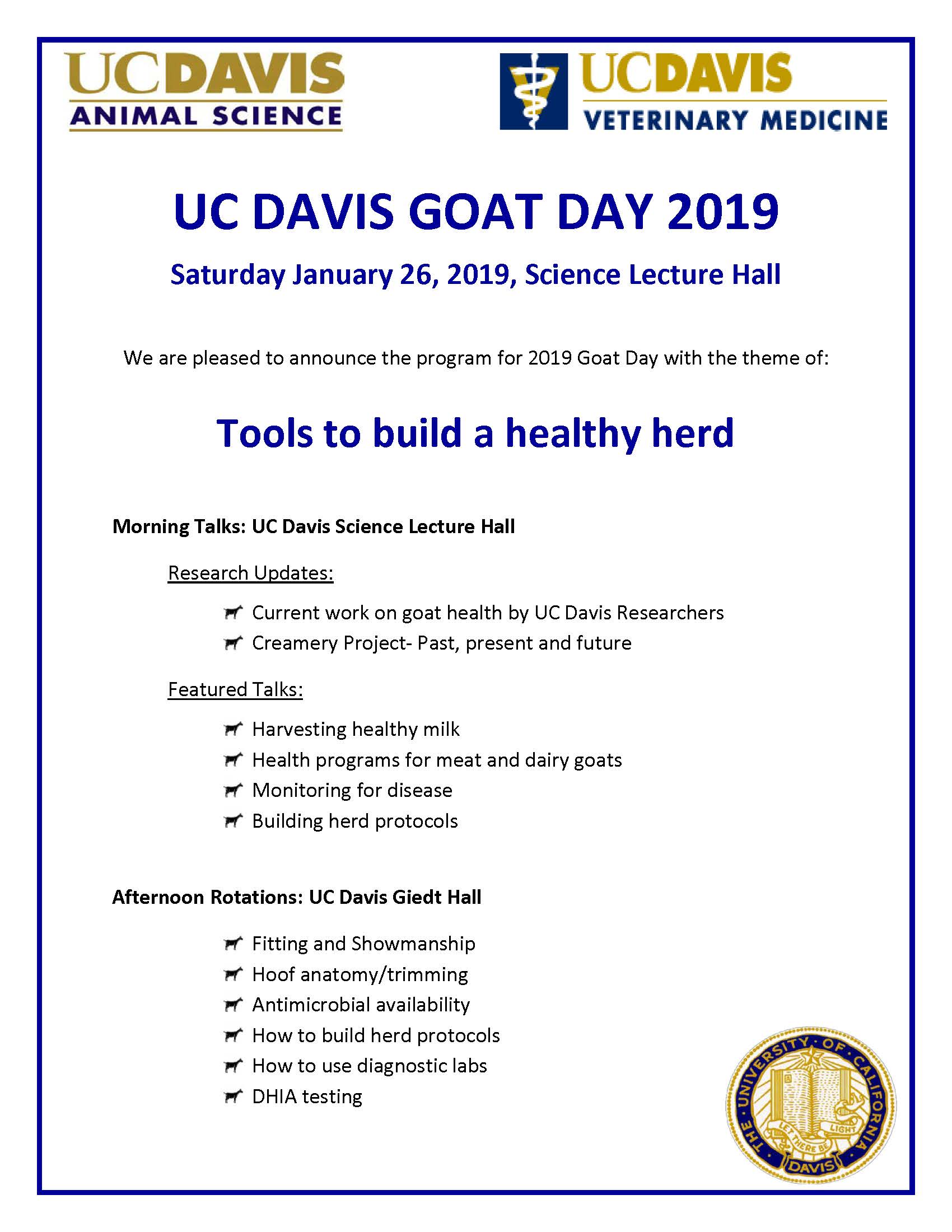 Sponsors (listed alphabetically)
---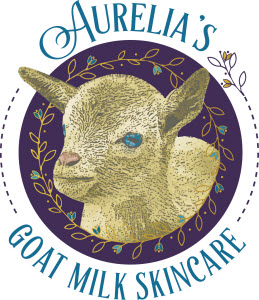 Aurelias Goat Milk Skin Care
http://www.aureliasgoatmilkskincare.com/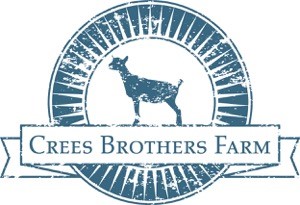 Crees Brothers Farm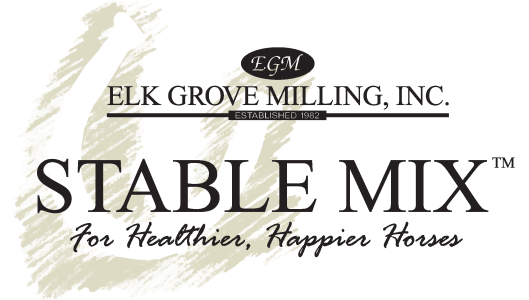 Stable Mix
http://www.stablemix.com/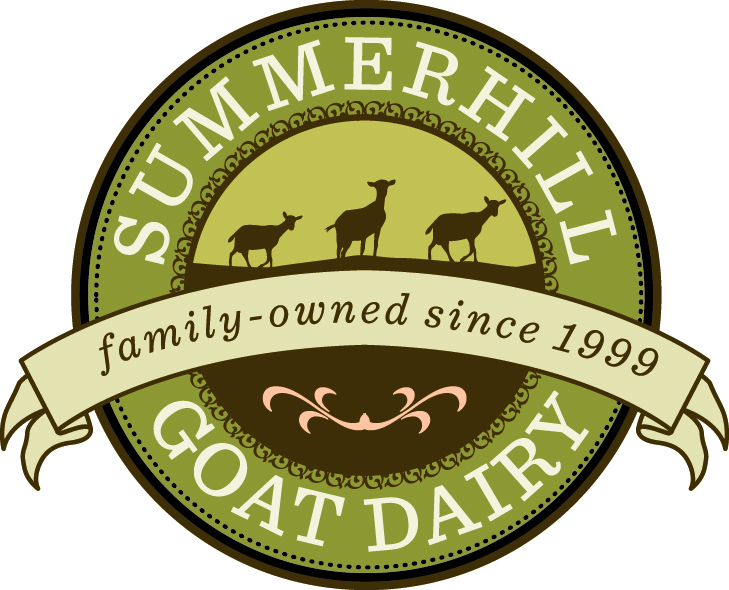 Summerhill Goat Dairy
https://www.summerhilldairy.com/
---
Goat owners, producers, veterinarians, students, and 4-H and FFA goat-project youths from throughout California will gather on Saturday, January 26th, 2019, at UC Davis (Science Lecture Hall, Room 123 and Giedt Hall).
For more information, contact Brittany Cavaletto, Goat Facility Manager, UC Davis Animal Science, bcavaletto@ucdavis.edu, 530-752-6792
Online Registration
Click on the following buttons to buy admission ticket and lunch ticket:
Map
The following map shows the location of Science Lecture Hall (morning session) and Giedt Hall (afternoon sessions). It also shows the location of the Pavilion Parking Structure, The parking is free on weekends.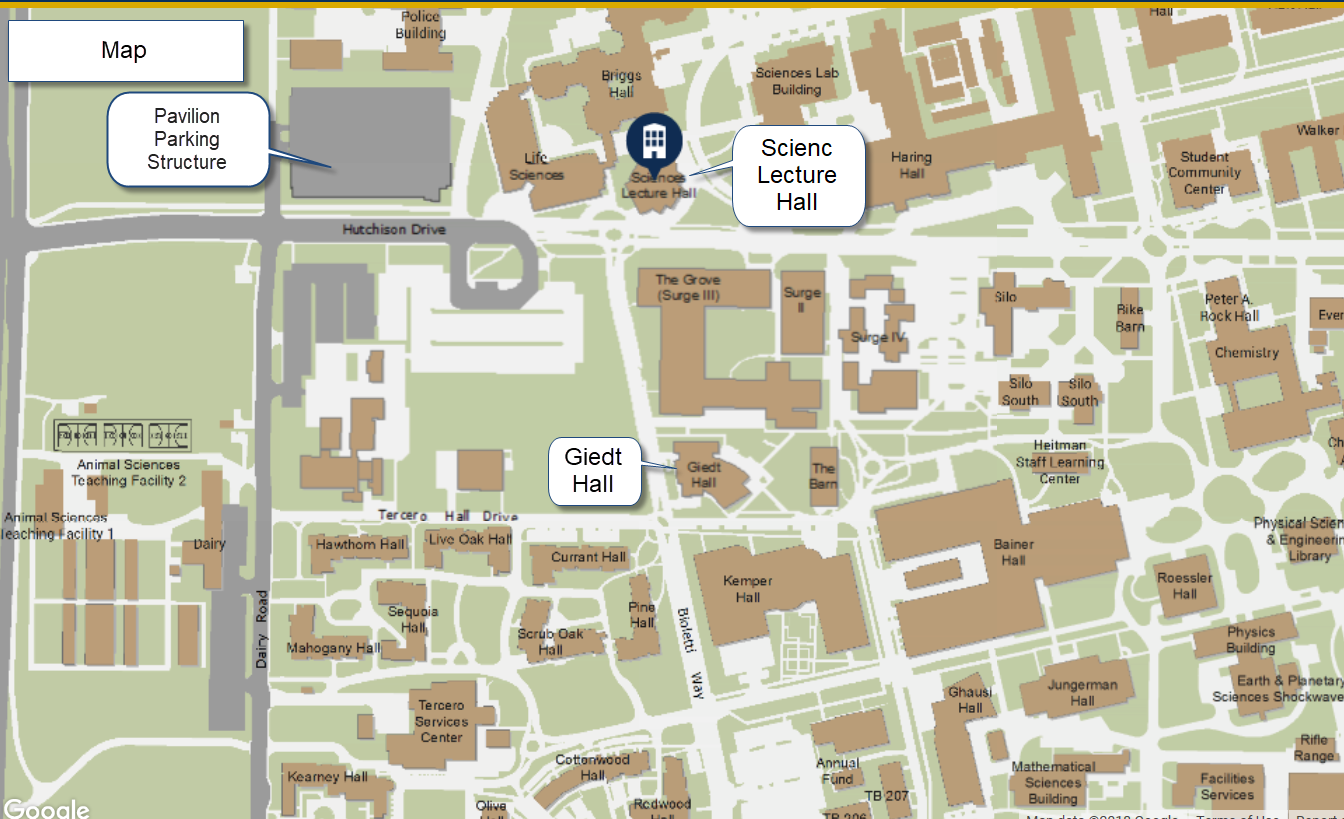 Link to the Pavilion Parking Structure