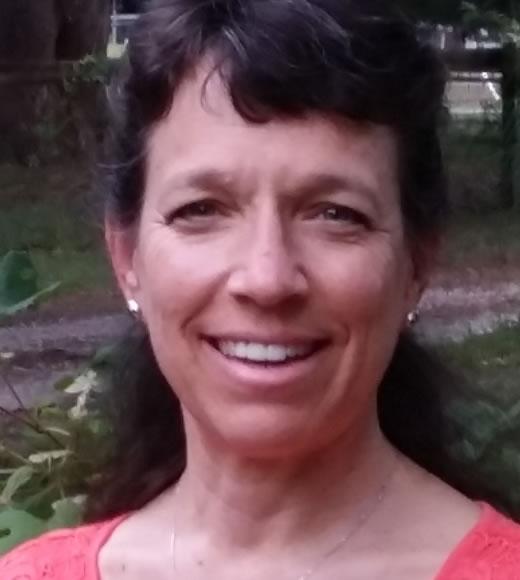 Position Title

Extension Specialist: Livestock Waste Management

Lecturer

Master Advisor for Agricultural and Environmental Education major
Bio
Education
B.S., Animal Science University of California, Davis 1983
M.S., Dairy Science, University of Florida, Gainesville, Fl 1986
Ph.D., Animal Science, University of Florida, Gainesville, Fl 1989
Research Interests
Analyses of production, collection, storage, transportation, and utilization of manure management waste stream(s) on dairies. Research has focused on nutrient flows through dairy operations including: content of manure solids and liquids, milk parlor water use, efficiency of mechanical and gravity flow separator devices, analyses of other treatment technologies, nutrient distribution during land applications, and ammonia volatilization.
Extension Programs
Environmental Stewardship Module Coordinator for the California Dairy Quality Assurance Program; develop and disseminate technical information on nutrient flows into and through dairy facilities; provide input to environmental regulatory policy developed for livestock and poultry operations.
Graduate Groups
People
Research Staff
Current Graduate Students
Christine Miller, PhD Program, Animal Biology Graduate Group. Expected Graduation Date: Spring 2020.
Alumni
Stephanie Nehasil, Undergraduate Student (B.S. Evolution, Ecology, Biodiversity, UC Davis). Stephanie joined the lab during Spring Quarter 2006. She is a third year student and plans to complete her degree in Spring, 2007. She would then like to go on to graduate school and a research career.
Truong Tang, Undergraduate Student (B.S., Biochemistry, UC Davis). Truong joined the lab during Winter Quarter, 2006. He is a third year student in biochemistry and plans to complete his degree in Spring, 2007. His goal is to attend Pharmacy School and work in the pharmaceutical industry.
Selected Publications
Nennich, T. D., J. H. Harrison, L.M. VanWieringen, D. Meyer, A.J. Heinrichs, W.P. Weiss, N.R. St-Pierre, R.L. Kincaid, D.L. Davidson, E. Block (2005) Prediction of manure and nutrient excretion from dairy cattle. J Dairy Sci 88(10): 3721-33.     
Cassel, T., L. Ashbaugh, R. Flocchini, D. Meyer (2005) Ammonia flux from open-lot dairies: development of measurement methodology and emission factors. J Air Waste Manag Assoc55(6): 816-25.
Meyer, D. (2000). ADSA Foundation Scholar award. Dairying and the environment. J Dairy Sci83(7): 1419-27.
Meyer, D. and D. D. Mullinax (1999). Livestock nutrient management concerns: regulatory and legislative overview. J Anim Sci 77 Suppl 2: 51-62.
James, T., D. Meyer, E. Esparza, E.J. DePeters, H. Perez-Monti. (1999). Effects of dietary nitrogen manipulation on ammonia volatilization from manure from Holstein heifers. J Dairy Sci82(11): 2430-9.
Meyer, D., L. D. Schwankl, T.A. Shultz, C.A. Collar, D.D. Mullinax. (1997). Evaluation of mechanical solid liquid separators. Dairy Day, March 1997, U.C. Davis.
Meyer, D., I. Garnett, J.C. Guthrie. (1997) A survey of dairy manure management practices in California. J Dairy Sci 80(8): 1841-1845.
Thompson, R. B., D. Morse, K.A. Kelling, L.E. Lanyon, (1996) Computer programs that calculate manure application rates. J Prod Ag 10: 58-69.  
Schwankl, L. D., D. Morse, C.A. Collar, T.A. Shultz, A. Fulton (1996) Water and nutrient management of dairy manure water irrigations in California. ASAE Annual International Meeting, 1996, Phoenix, AZ, American Society of Agricultural Engineers.     
Morse, D. (1996) Understanding fugitive dust and ammonia emissions. 1996 National Poultry Waste Management Symposium.     
Morse, D. (1996) Impact of environmental regulations on Cattle Production. J Anim Sci 74(12): 3103-3111.
Morse, D., J. C. Guthrie, R.L. Mutters (1996) Anaerobic digester survey of California dairy producers. J Dairy Sci 79(1): 149-153.
Morse, D. (1996) Impacts of water and air quality legislation on the poultry industry. Poultry Science Journal 75(7): 857-861.
Morse, D. (1995) Environmental considerations of livestock producers. J Anim Sci 73(9): 2733-2740.