Job #JPF02732
Agricultural and Environmental Sciences - ANIMAL SCIENCE
Recruitment Period
Open date: March 11th, 2019
Next review date:
 May 31st
, 2019
Apply by this date to ensure full consideration by the committee.
Final date: September 15th, 2019
Applications will continue to be accepted until this date, but those received after the review date will only be considered if the position has not yet been filled.
Description
The Department of Animal Science, internationally recognized as a premier center of excellence in research, teaching, and extension, is seeking applications for a Specialist in Cooperative Extension (CE) at the Assistant rank in the field of Feedlot Management. One mission of the Department of Animal Science is to develop and disseminate comprehensive basic and applied knowledge associated with feedlot management in the context of beef and sheep production systems. A Cooperative Extension (CE) Specialist is being recruited to conduct to develop an extension education and outreach program that extends Feedlot Management information to various clientele (e.g., commercial feedlot operators, state and federal agencies, beef and sheep producer organizations and individuals, and the general public), including under-represented groups. The successful candidate must possess the ability to conduct original applied research resulting in information that can be applied toward the advancement of beef or sheep production in the context of feedlot management and sustainability. The successful candidate will bring visibility and leadership to campus- and county-based CE academics and other researchers and educators involved in the study of beef or sheep production. Extension outreach activities and research will be integrated with UC Agriculture and Natural Resources (ANR), county-based CE academics and clientele as well as campus-based CE and other ladder rank faculty. The appointee will be a faculty member of the Department of Animal Science in the College of Agricultural and Environmental Sciences at the University of California, Davis and be stationed at the Desert Research and Extension Center in Holtville, CA. Advising and mentoring of graduate students is expected.
Responsibilities: This is a full time, career-track appointment that includes the expectation that the appointee will engage in extension education and outreach and conduct mission-oriented research that advances the mission of the Department of Animal Science and ANR. The focus of this position will be on feedlot management. By developing reciprocal and mutually beneficial relationships with colleagues and with various stakeholders, the candidate should become a knowledgeable partner who can provide reliable information and build research-informed networks to address issues of regional and statewide importance in the state of California.
Extension Teaching: A person in this position is expected to provide leadership as a liaison between campus-based researchers, CE campus and county based academics, and clientele and colleague groups such as feedlot operators, ruminant nutritionists, and agency personnel involved with concentrated animal feeding operations. This will include providing information to clientele through print publications, web-based resources and in-person presentations, and serving as a resource for other CE academics.
Applied Research: The successful candidate will conduct and publish applied research related to feedlot management in such areas as, but not limited to: nutrition, economics, behavior, and/or environmental effects of animals in feedlots.
Professional Competence and Activity: The candidate will be expected to participate in professional society activities including presenting papers at national and international meetings; reviewing manuscripts and grant proposals in his/her area of expertise; and establishing productive working relationships with scientists and extension personnel in California, other states and internationally. The goal would be to gain national and international recognition for scholarly contributions to the science and practices of feedlot management, as he/she advances to the higher ranks in the UC system.
Qualifications: Ph.D. degree in the biological sciences related to Animal Science, animal nutrition, or other closely related discipline impacting Feedlot Management is required. Demonstrated knowledge and/or background of beef or sheep production systems is required, with knowledge of beef production systems being preferred. The successful candidate must have a record that documents productivity, or potential, in research as evidenced by publications in peer-reviewed journals and the potential to secure extra-mural funding.
UC Davis is an affirmative action/equal employment opportunity employer and is dedicated to recruiting a diverse faculty community. We welcome all qualified applicants to apply, including women, minorities, veterans, and individuals with disabilities.
UC Davis supports Family-friendly recruitments. UC Davis covers travel expenses for a second person to accompany an invited faculty recruitment candidate who is a mother (or single parent of either gender) of a breast or bottle-feeding child less than two years of age.
http://academicaffairs.ucdavis.edu/programs/work-life/index.html
UC Davis recognizes the necessity of supporting faculty with efforts to integrate work, family and other work-life considerations. To recruit and retain the best faculty, the campus sponsors a Work Life Program that provides programs and services that support faculty as they strive to honor their commitments at work, home and the community.
http://academicaffairs.ucdavis.edu/programs/worklife/index.html
UC Davis was ranked #1 in 2016 on Forbes Magazine list of the 13 most important STEM (Science, Technology, Engineering, and Mathematics) universities for women, and is expecting to earn the U.S. Department of Education's "Hispanic Serving Institution" designation by 2018-2019. Davis celebrates the multi-cultural diversity of its student body by creating a welcoming and inclusive environment for students through such organizations and programs as the Center for African Diaspora Student Success; the Lesbian, Gay, Bisexual, Transgender, Queer, Intersex, Asexual Resource Center; Casa Cuauhtémoc Chicano-Latino Theme House; Asian Pacific American Theme House; ME/SA (Middle astern/South Asian) living-learning community; Multi- Ethnic Program (MEP); Chicano/Latino Retention Initiative; and Native American Theme Program.
The UC Davis Partner Opportunities Program (POP) is a service designed to support departments and deans' offices in the recruitment and retention of outstanding faculty. Eligibility for POP services is limited to full-time Academic Senate Ladder Rank faculty (including Lecturers with Security of Employment (LSOE), Lecturers with Potential Security of Employment (LPSOE) Senior Lecturer with Security of Employment (SLPSOE)), and Cooperative Extension Specialists.
UC Davis is a smoke- and tobacco-free campus effective January 1, 2014. Smoking, the use of smokeless tobacco products, and the use of unregulated nicotine products (e-cigarettes) will be strictly prohibited on any property owned or leased by UC Davis-- indoors and outdoors, including parking lots and residential space.
Job location
Davis, CA
Learn More
Requirements
Document requirements
Curriculum Vitae - Your most recently updated C.V. including publication list.

Cover Letter (Optional)

Statement of Extension and Research Interests and Goals

Summary or Abstract of Ph.D. Dissertation

References - Names, addresses (including e-mail) and telephone numbers of at least 3 references.

Publication 1

Publication 2 (Optional)

Publication 3 (Optional)

Transcripts - If the applicant is within five years of Ph.D. degree
(Optional)
Reference requirements
4 required (contact information only)
How to apply
Create an ApplicantID
Provide required information and documents
If any, provide required reference information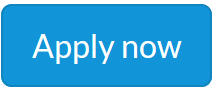 Apply now to Assistant Specialist in Cooperative Extension – Feedlot Management Specialist
Questions? Contact the hiring department
Already applied? Log in to your application
The University of California, Davis is an Equal Opportunity/Affirmative Action Employer. You have the right to an equal employment opportunity.
For more information about your rights, see the EEO is the Law Supplement.
The University of California, Davis is committed to providing reasonable accommodations to applicants with disabilities.
See our Jeanne Clery Disclosure of Campus Security Policy and Campus Crime Statistics Act Annual Security Reports.
Get started: press Apply Now