NEWS & EVENTS
Goat Day —This Saturday, January 25th — See information below! 
Carlyn Peterson, Jill Hagey and a non-AnSci colleague, were awardees in the "Little Bang" poster competition last night (1/23/20), here at UCD, GSM. See picture below.
The Aggie Classic Pig, Sheep and Goat Sale was held Saturday Jan. 18th. There were over 250 in attendance to see 20 pigs, 40 lambs and 4 goats go to youth 4-H and FFA projects. 
RESEARCH
OUTREACH & TRAVEL
Food For Thought: Meatless Meat, Plant-Based Dairy and the New "Alt Proteins", was held on January 21st in Sacramento and was  organized by California Ground Breakers. Ermias Kebreab was on the panel of speakers and other attendees from the department included, Alison, Josie, Joey, Jason, Jim Oltjen and his wife Sharon, as well as other department members.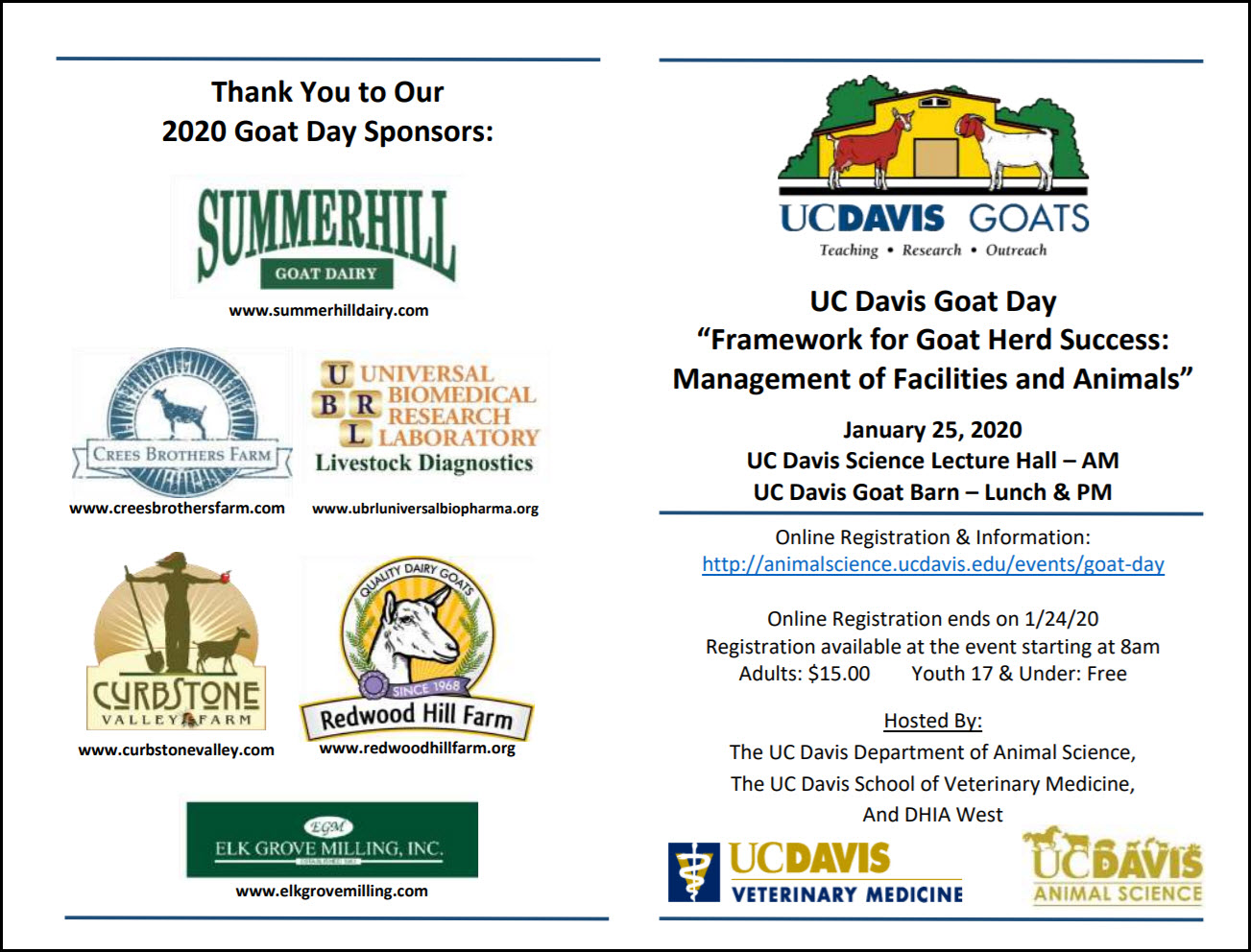 Photo(s)