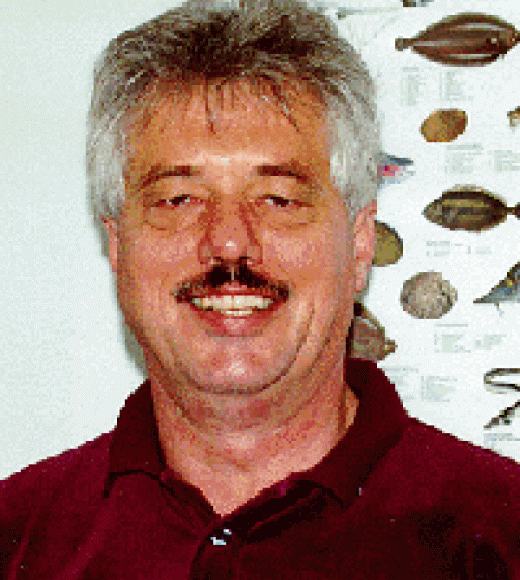 Bio
Biography
Douglas E. Conklin retired in September 2007 after 14 years as a professor in the Animal Science Department following 15 years on the research faculty of the Bodega Marine Laboratory aquaculture program. Colleagues, friends, former students and family celebrated at a Hawaiian-themed barbecue. A slide show provided a light-hearted review of highlights of Doug's research career, which focused on nutritional and environmental conditions needed to raise shellfish (Maine lobster and shrimp), as well as fish such as halibut and medaka. Doug served as a graduate advisor for large numbers of students in the Animal Science Graduate Program and the Animal Biology Graduate Group. One of his much-praised skills was being able to squeeze the many students in these and other department-related programs into limited numbers of desks and cubbies in the grad room. Doug and his wife Ann are putting Doug's spatial organizing skills to good use by having him pack their RV, Harvey, for their travel.
Education
B.S., Zoology, Colorado State University, Ft. Collins, Colorado, 1964.
M.S., Zoology Colorado State University, Ft. Collins, Colorado, 1966.
Ph.D., Biology, New York University, New York, New York. 1973.
Current Activities
Currently retired and enjoying travel, sometimes to places where I see old friends from my fish genetics and aquaculture efforts. Everyone should look forward to retiring!
Selected Publications
Conklin, D.E. and R. Piedrahita. 2010. California halibut. In: Practical Flatfish Culture and Stock Enhancement, Eds. H.V. Daniels and W.O. Watanabe. Wiley-Blackwell. pp. 47-64.