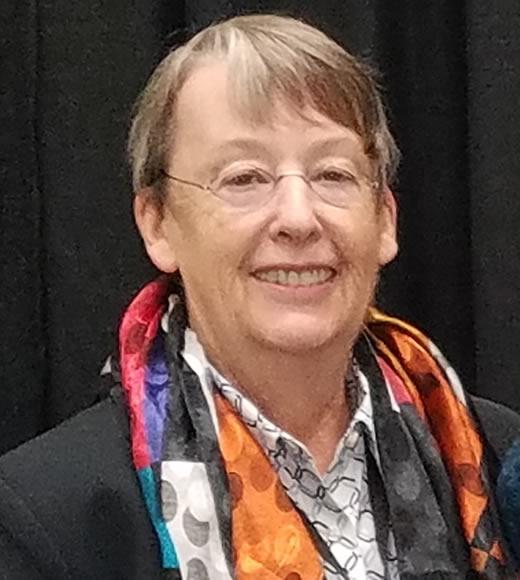 Position Title

Extension Poultry Specialist Emerita: Poultry
Bio
Biography
A native daughter of a pioneering Southern California ranching family, Francine Bradley came to UC Davis as an freshman. She received her BS and MS degrees in Avian Sciences and her PhD in Physiology. At the encouragement of Ralph Ernst, she entered UCCE, first as an Area Poultry Farm Advisor and then as Poultry Extension Specialist. With training from and collaboration with Frank Ogasawara and Ursula Abbott, she assisted clients with their reproduction problems in commercial poultry and a range of avians that spanned Cochin bantams to cassowaries. Directing the statewide 4-H Poultry program, she touched generations of California youth. With Ralph Ernst and John Emo she created Avian Bowl, a science-based competition that became a national 4-H contest.
Francine taught Introduction to Poultry Science and guest lectured in a wide variety of courses both within the College and in the School of Veterinary Medicine. She was committed to teaching not only the poultry science material, but also imparting an appreciation of poultry history and instilling the need for good communication skills. She served as the Master Adviser for Avian Sciences and the faculty adviser for the Avian Sciences Club, Alpha Zeta, and Phi Kappa Phi.
In 1998 Francine was the inaugural recipient of the Poultry Science Association's Helene Cecil Award for her outstanding efforts promoting and developing opportunities for women in poultry science.
Francine retired in 2011 and lives in Palm Springs. In retirement she volunteers her time to continue her Game Fowl Health Assurance, 4-H Poultry, and Poultry Health Inspector programs and is in her 20th year as Treasurer of the World's Poultry Science Association. In 2016 she received the Pacific Egg and Poultry Association's Industry Person of the Year Award.
Education
B.S., Avian Sciences, University of California, Davis, CA 1976.
M.S., Avian Sciences, University of California, Davis, CA 1978.
Ph.D., Physiology, University of California, Davis, CA 1982
Research Interests
Poultry Management and Biosecurity

Poultry Reproduction

4-H Poultry
Selected Publications
Bradley, F.A., 2008. Development of a Master 4-H Poultry Volunteer Programme. Proceedings of the XXIII World's Poultry Congress, Brisbane Australia.
Snipes, K.V., F.A. Bradley, and J.A. Carey, 2008. In transit temperatures have minimal chronic effects on domestic chicken neonatal thermoregulation and survivability. Proceedings of the XXIII World's Poultry Congress, Brisbane Australia.
Bradley, Francine A., Brigid A. McCrea, and P.V. Tepus, 2008 Feral poultry: how to construct a user-friendly trap. UC ANR Publication 8284.
Bradley, F.A. and B.A. McCrea, 2008. Strategies for incorporating game fowl producers in to statewide biosecurity plan. Proceedings of the 57th Western Poultry Disease Conference, Puerto Vallarta, Mexico.