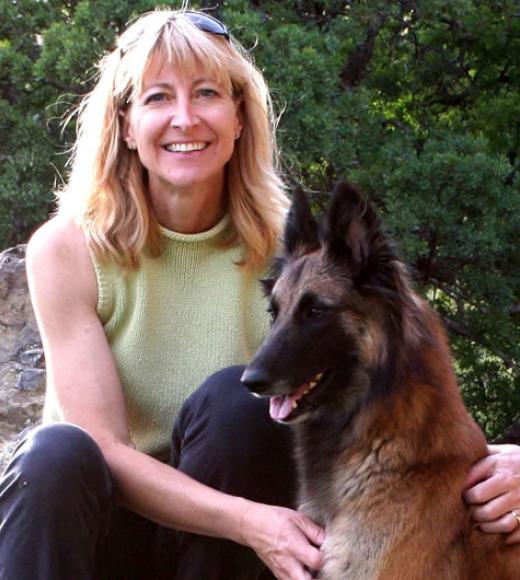 Position Title

Professor

Associate Dean for Agricultural Sciences
Bio
Education
B.S., Zoology, University of California, Davis, CA , 1980. 
Ph.D., Animal Physiology, Cornell University, Ithaca, NY, 1985.
Research Interests
My research program has two areas of emphasis: a) growth and development focusing on the skeleton in driving the relationship between skeletal size and body composition and  b) the genetic basis for health disorders and other traits in dogs and cattle.
Additional information about Dr. Oberbauer's Research
Graduate Groups
Courses Taught
Introductory Companion Animal Biology (ANS 042)
People
A full list of current and past lab members.
Selected Publications
Evans KD, AM Oberbauer. 2008. Spatiotemporal localization of VEGF-A isoforms throughout the epiphyseal growth plate of postnatal mice. Anatomical Record 291: 6-13.
Evans KD, L Sheppard, DI Grossman, S Rao, RB Martin, AM Oberbauer. 2008. Long term cyclic pamidronate reduces bone growth by inhibiting osteoclast mediated cartilage-to-bone turnover in the mouse. The Open Orthopaedics Journal, 2:121-125.
Rao SH, KD Evans, AM Oberbauer, RB Martin. 2008. Bisphosphonate treatment in the oim mouse model alters bone modeling during growth. J Biomechanics. 41:3371-6
Evans KD LE Sheppard , SH Rao, RB Martin, AM Oberbauer. 2009. Pamidronate alters the growth plate in the oim mouse model for Osteogenesis Imperfecta. International Journal Biomedical Sciences 5: 345-352
Graham TW, J Breher, TB Farver, JS Cullor, ME Kehrli, AM Oberbauer. Biological markers of neonatal calf performance: the relationship of insulin-like growth factor-I, zinc, and copper to poor neonatal growth. J Anim Science. 88(8):2585-93.
Oberbauer AM, Daniels R, Levy K, Famula TR, Mundell P, Kelley R. 2018. Maternal omega-3 polyunsaturated fatty acid supplementation on offspring hip joint conformation. PlosOne 13.8 (2018) e0202157
Lit LL, Oberbauer AM, Sutton J, Dror IE. 2019. Perceived Infallibility of Detection Dog Evidence:  Implications for Juror Decision Making.  Criminal Justice Studies. 1-18.
Gershony LC, Belanger JM, Short AD, Le M, Hytönen MK, Lohi H, Famula TR, Kennedy, KJ, Oberbauer AM. 2019. DLA class II risk haplotypes for autoimmune diseases in the Bearded collie offer insight to autoimmunity signatures across dog breeds.  Canine Genetics and Epidemiology, 6(1) 2. doi.org/10.1186/s40575-019-0070-7
Cai SV, Famula TR, Oberbauer AM, Hess RS. (2019) Heritability and complex segregation analysis of diabetes mellitus in American Eskimo Dogs. Journal of Veterinary Internal Medicine. 2019;1–9. DOI: 10.1111/jvim.15570
Gershony LC, Belanger JM, Hytönen MK, Lohi H, Oberbauer AM. 2019. Novel locus associated with symmetrical lupoid onychodystrophy in the Bearded Collie. Genes 10: 635 doi.org/10.3390/genes10090635
Oberbauer AM, Belanger JM, Famula TR. 2019. Impact of neuter status on expression of inherited conditions. Frontiers Veterinary Science 6 (2019):397 
Baers G, Keller G, Famula TR, Oberbauer AM. 2019. Heritability of unilateral elbow dysplasia in the dog: A retrospective study of sire and dam influence. Frontiers Veterinary Science 6 (2019):422
Oberbauer AM, Larsen JA. 2020. Amino acids in dog nutrition and health. Advances in Experimental Medicine and Biology. Invited Review.
Belanger JM, Famula TR, Gershony LC, Palij MK, Oberbauer AM. 2020. Genome Wide Association Analysis of Idiopathic Epilepsy in the Belgian shepherd. Canine Medicine and Genetics 7:12   https://doi.org/10.1186/s40575-020-00091-x
Lai E, Danner A, Famula TR, Oberbauer AM. (2020). Genome-wide association studies reveal susceptibility loci for digital dermatitis in Holstein cattle. Animals. Animals 2020, 10(11), 2009; https://doi.org/10.3390/ani10112009
Gershony L, Belanger JM,  Hytönen MK, Lohi H, Famula TR, Oberbauer AM. (2020). Genetic characterization of Addison's disease in Bearded Collies. BMC Genomics