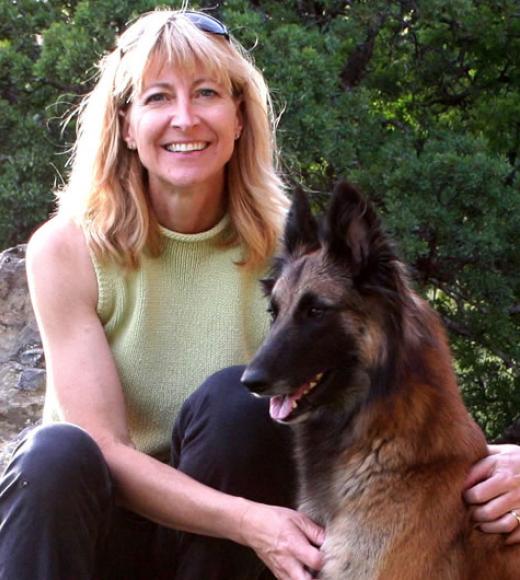 Unit

Professor, Department of Animal Science

Associate Dean for Agricultural Sciences
Bio
Education
B.S., Zoology, University of California, Davis, CA , 1980. 
Ph.D., Animal Physiology, Cornell University, Ithaca, NY, 1985.
Research Interests
My research program has two areas of emphasis: a) growth and development focusing on the skeleton in driving the relationship between skeletal size and body composition and  b) the genetic basis for health disorders and other traits in dogs.
Additional information about Dr. Oberbauer's Research
Graduate Groups
Courses Taught
Introductory Companion Animal Biology (ANS 042)
Companion Animal Care and Management (142)
People
A full list of current and past lab members.
Selected Publications
Evans KD, AM Oberbauer. 2008. Spatiotemporal localization of VEGF-A isoforms throughout the epiphyseal growth plate of postnatal mice. Anatomical Record 291: 6-13.
Oberbauer AM, SR Hollingsworth, JM Belanger, KR Regan, TR Famula. 2008. Inheritance of Cataracts and Primary Lens Luxation in the Jack Russell Terrier. American Journal Veterinary Research. 69:222-7.
Evans KD, L Sheppard, DI Grossman, S Rao, RB Martin, AM Oberbauer. 2008. Long term cyclic pamidronate reduces bone growth by inhibiting osteoclast mediated cartilage-to-bone turnover in the mouse. The Open Orthopaedics Journal, 2:121-125.
Rao SH, KD Evans, AM Oberbauer, RB Martin. 2008. Bisphosphonate treatment in the oim mouse model alters bone modeling during growth. J Biomechanics. 41:3371-6
Smith LB, DL Bannasch, AE Young, DI Grossman, JM Belanger, AM Oberbauer. 2008. Canine Fibroblast Growth Factor Receptor 3 sequence is conserved across dogs of divergent skeletal size. BMC Genetics 2008, 9:67doi:10.1186/1471-2156-9-67
Evans KD LE Sheppard , SH Rao, RB Martin, AM Oberbauer. 2009. Pamidronate alters the growth plate in the oim mouse model for Osteogenesis Imperfecta. International Journal Biomedical Sciences 5: 345-352
Evans KD AM Oberbauer. 2009. Alendronate inhibits VEGF expression in growth plate chondrocytes by acting on the mevalonate pathway. The Open Orthopaedics Journal Oct 1;3:83-8.
Hughes AM, P Jokinen, DL Bannasch, H Lohi, AM Oberbauer. 2010. Association of a dog leukocyte antigen class II haplotype with hypoadrenocorticism in Nova Scotia Duck Tolling Retrievers. Tissue Antigens 75(6):684-90
Lit L, JB Schweitzer, AM Iosif, AM Oberbauer. 2010. Owner reports of attention, activity, and impulsivity in dogs: A replication study. Behavioral and Brain Functions. 6:1doi:10.1186/1744-9081-6-1
Oberbauer AM, Belanger JM, Grossman DI, Regan KR, Famula TR. 2010. Genome-wide linkage scan for loci associated with epilepsy in Belgian shepherd dogs. BMC Genet 11:35 doi:10.1186/1471-2156-11-35.
Graham TW, J Breher, TB Farver, JS Cullor, ME Kehrli, AM Oberbauer. Biological markers of neonatal calf performance: the relationship of insulin-like growth factor-I, zinc, and copper to poor neonatal growth. J Anim Science. 88(8):2585-93.