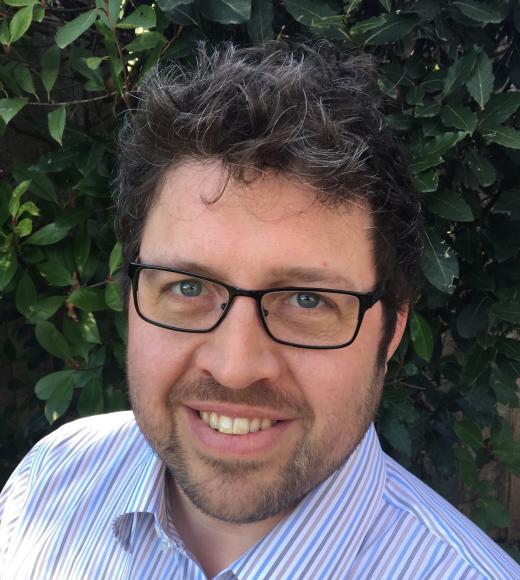 Position Title

Assistant Professor, Department of Human Ecology

Assistant Professor
1221 Meyer Hall, 1335 Hart Hall
Bio
Research Interests
I am a geographer and interdisciplinary social scientist focused on climate change, agriculture, and the environment.  My research draws on and engages political ecology, geographical political economy and economic geography, science and technology studies, applied ethics, critical policy studies, cultural economy, environmental sociology, and animal studies.
I employ a variety of methods and approaches in my research. including participant observation, interviews, survey research, and document analysis.  My work consciously engages social theory and aims to advance and refine its use in empirical and theoretical practice.
There are four topics of research with which I am currently involved:
The role of technological and social innovations in the decarbonization of the meat & dairy sectors and the plastics industry.
The policy and politics of greenhouse gas mitigation in California and New Zealand.
The geography of field-based scientific research and the role of space, site, and scale in research design and research practice.
The development and use of particular measures and metrics in private-sector animal welfare standards and government regulations.
Courses Taught
Organization of Economic Space (CRD 141)
Rural Change in the Industrialized World (CRD 142)
Ethics of Animal Use (ANS 170)
Theory and Practice of Geography (GEO 200BN)
Critical Social Science of Agriculture (CRD/GEO 298)
Professional Biography
Before coming to UC Davis I was a Postdoctoral Researcher in Political Science at Lund University, and a Mellon Postdoctoral Fellow in Environmental Science and Policy at the College of William & Mary.  I completed my Ph.D. in Geography at the University of Wisconsin-Madison.  I also have a M.S. in Sociology from the University of Wisconsin-Madison, a Postgraduate Diploma in History from the University of Otago, and a Bachelor of Arts (with Distinction) in History (Honors) and Political Science from the University of Kansas.
Graduate Program Affiliations
Geography Graduate Group (M.S. / Ph.D.)
Community Development Graduate Group (M.S.)
Animal Biology Graduate Group (M.S. / Ph.D.)
Science and Technology Studies Graduate Program (Ph.D. designated emphasis)
Graduate Students
I am particularly interested in supervising graduate students on the following topics:
Climate change mitigation politics, policy, and practices in California, the American West, and the Pacific
Social and political dimensions of livestock production, agriculture, and the environment in California, the American West, and the Pacific
Applied ethics of livestock agriculture and animal-based food systems including governance, practices, and attitudes for animal welfare
The role of measurement and metrics in environmental and agricultural governance
I also welcome expressions of interest from prospective graduate students for research at the intersection of: political ecology, political economy, economic geography, or science and technology studies with climate change, the environment, natural resources, or agriculture.
Publications
Bulkeley, H., Cooper, M.H., and Stripple, J. 2018. Climate's New Governance. In A Research Agenda for Global Environmental Politics, 137-148, Dauvergne, P. and Alger, J. eds. Edward Elgar.
Cooper, M.H. 2017. Open up and say "baa": examining the stomachs of ruminant livestock and the real subsumption of nature. Society & Natural Resources 30: 812-828.
Cooper, M.H. 2015. Measure for measure? Commensuration, commodification, and metrology in emissions trading markets. Environment and Planning A 47: 1787-1804.
Rosin, C. and Cooper, M.H. 2015. Mitigating greenhouse gas emissions from livestock: complications, implications, and new political ecologies. In Political Ecologies of Meat, 315-328, Emel, J. and Neo, H. eds. Routledge.
Cooper, M.H. and Rosin, C. 2014. Absolving the sins of emission: The politics of regulating agricultural greenhouse gas emissions in New Zealand. Journal of Rural Studies 36: 391-400.
Cooper, M.H., Boston, J., and Bright, J. 2013. Policy challenges for livestock emissions abatement: Lessons from the New Zealand experience. Climate Policy 13: 110-133.
Burton, R.J.F., Peoples, S., and Cooper, M.H. 2012. Building 'cowshed cultures': A cultural perspective on the promotion of animal welfare in dairy farms. Journal of Rural Studies 28: 174-187.
Cooper, M.H. 2011. Markets and myopia beyond finance: Emissions trading and the promise of market-based environmental governance. Dialogues in Human Geography 1 (1): 38-41.
Campbell, H., Burton, R., Cooper, M., Henry, M., Le Heron, E., Le Heron, R., Lewis, N., Pawson, E., Perkins, H., Roche, M., Rosin, C., and White, T. 2009. From Agricultural science to 'biological economies'? New Zealand Journal of Agricultural Research 52: 91-97.
Cooper, M.H. 2009. Commercialization of the university and problem choice by academic biological scientists. Science, Technology, and Human Values 34: 629-653.