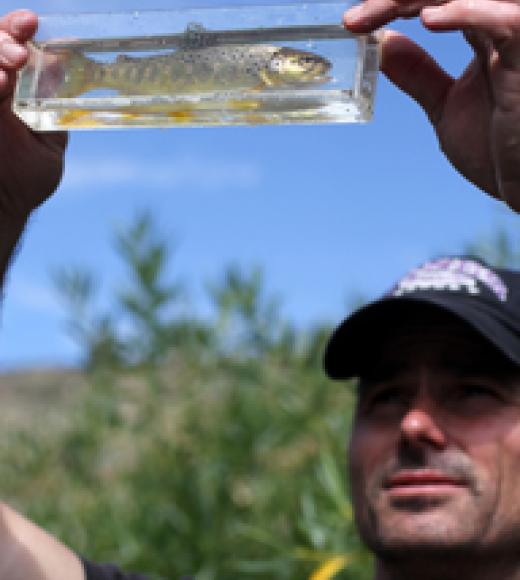 Position Title

Postdoctoral Scholar

Sponsor: Michael Miller

Start Date: June 1, 2015 - End Date: June 1, 2017
Bio
Education
B.S., Biology, University of California, Los Angeles, 1998.
M.S., Fisheries Genetics, Humboldt State University, 2002.
Ph.D., Quantitative and Systems Biology, University of California, Merced, 2013.
Research Interests
Co-advised by Peter Moyle and the Center for Watershed Sciences, I am exploring bioinformatic and genomic applications for understanding population and species-level questions related to freshwater fishes. Currently I am working on a number of species including Devils Hole pupfish, California roach, California hitch, and multiple species of freshwater sculpin. In addition to these projects, I am contributing to projects on invasive overbite clams and Black Sea jellyfish in Suisun Marsh and writing an important paper on assessing extinction of freshwater fishes across the world.
Curriculum Vita