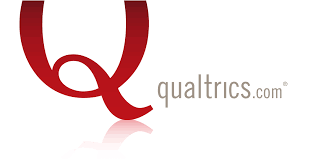 UCD now has access to an online survey tool (similar to SurveyMonkey) at no cost to UCD faculty, students, and staff. If you have been using SurveyMonkey (or another online survey tool), you may want to consider switching to Qualtrics.
Qualtrics Research Suite
UC Davis faculty, students and staff have access to Qualtrics Research Suite, an online survey tool. While similar to tools like SurveyMonkey and Survey Gizmo, Qualtrics adds many features that should interest researchers and organizations, including:
Advanced logic, randomization, survey distribution, and panel management features needed for research in social sciences, institutional analysis, marketing, and other fields;
Analysis and reporting tools, such as conjoint analysis, cross tabulation, graphical reporting, and downloading of data for external analysis in common formats including SPSS, CSV, XML, and more;
Collaboration that enables flexible sharing of surveys, responses, analyses, reports, question libraries, etc., with users both on and off campus.
Qualtrics is "easy to use, and powerful enough that it can be employed for anything from cutting-edge scientific research to deciding where to have lunch," said Jeremy Phillips, director of Information Technology for the Division of Social Sciences.
"Through Qualtrics, professional staff engaged in institutional analysis and decision support now have access to an important new tool for collecting and analyzing qualitative survey data on a range of important topics," said Bob Loessberg-Zahl, "and we're able to provide access at a lower overall cost to campus through one campus wide license."
Qualtrics is available to all campus constituents through Budget & Institutional Analysis. To get started, please see the Qualtrics entry in the IT Service Catalog.
Upcoming changes to Qualtrics on July 26, 2016
On July 26, 2016, Qualtrics will switch all UC Davis Qualtrics accounts to the new "Insight" web interface.
The new interface is really just an update to the previous web interface. All of the same functionality remains, plus it adds some nice new features and a more modern look-and-feel.
You can find details of the new interface on the Qualtrics website, including video tours showing the new features and what has changed.
All of your surveys, collected data, and libraries (messages, graphics, question sets, etc.) will be preserved.
You do not need to take any action. Qualtrics will move all accounts to the new interface on 7/26.
If you do run into issues after the change, please contact Qualtrics support directly. You can reach them via phone at 1-800-340-9194 or on the web.