Are You Interested in Becoming a Zookeeper?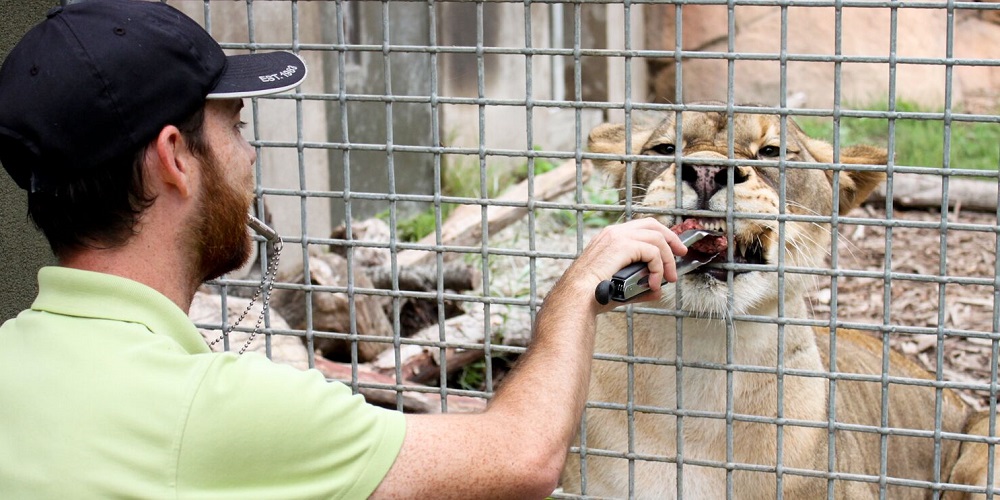 Finding the right career path post-graduation can be challenging. If you haven't checked out the Internship and Career Center website yet, you should! The ICC has a lot of helpful information for people at any stage in their job search.  Animal science majors from UC Davis have entered careers as agricultural and natural resources consultants, agricultural and pharmaceutical sales staff, fisheries owners, lawyers, physicians, researchers, teachers, veterinarians and zookeepers.  
Zookeepers are responsible for the care and management of wild animals in captivity. They are in charge of maintaining and enriching habitats, and are involved in diet preparation. They may assist veterinarians in medical procedures, and watch to identify any illness or injury of the animals they oversee. Zookeepers may be involved in outreach to the public, providing information about the animals at their zoos for conservation purposes.
To help you explore further options, we here at the Animal Science Advising Center will be taking a closer look at popular careers in the animal science field. Below please explore opportunities related to becoming a Zookeeper.
Exotic Internship Opportunities
There are many wonderful exotic animal  experiences available to UC Davis students on campus, in the wider Sacramento area, and abroad! Check out all of the different ways to explore this exciting career path.