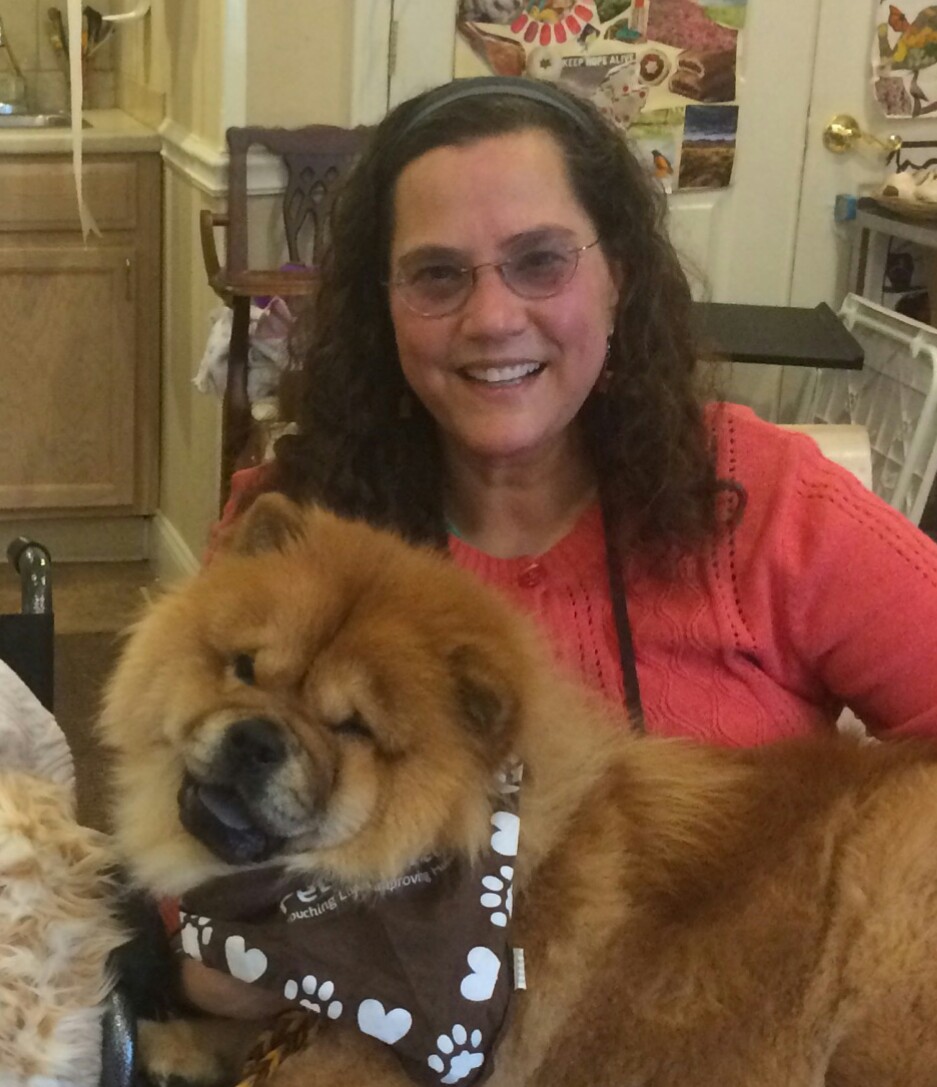 Carmen Jane Booth, D.V.M. Ph.D.
Assistant Professor
Co-Director Yale Mouse Research Pathology
Section of Comparative Medicine
Yale Medical School
I attended UC, Davis as an undergraduate from Fall of 1984 until June 1987, and then the School of Veterinary Medicine from Sept 1987 until June 1992.
My journey began at March Air Force Base in Riverside California where I was born. My father was in the Air Force. While he was stationed overseas and for a year after he was killed in Vietnam, my mother, sister and I lived on my grandparents' dairy farm in Brawley, California. It was at the farm where I developed an interest in the herd health of cattle. Later we moved to Orange County. By the time I reached sixth grade, my mind was made up that I wanted to become a veterinarian. I attended High School in Orange County. Around the same time I developed a love for pet rats and in the 1980's joined a new pet rodent club, the American Fancy Rat & Mouse Association (AFRMA).
Initially, I attended California State Polytechnic University, Pomona as an Animal Science/Pre-Vet student. After two years, I transferred as an undergraduate in 1984 to UCD as an Animal Science student. Little did I know at the time my first quarter at UCD would change my life and career goals. In order to learn more about caring for my pet rats, I enrolled in a Laboratory Animal Management class and took a Laboratory Animal Practices 49 class where I met the Animal Science's Small Animal Colony, (SAC), Supervisor, Katherine Bangs, who also graduated with a degree from the Animal Science Department.
She was the first instructor to take an interest in my goal of becoming a veterinarian. She also encouraged my love and interest in rats and other laboratory animals. She encouraged me to achieve certification as a Laboratory Animal Technician from the American Association for Laboratory Animal Science and employed me as a student worker in the SAC until I completed my degree. During those years, I was fortunate to be able to work on research projects for my Academic Adviser, Dr. Juan Medrano, with the genetically defined mouse lines developed by Dr. Medrano and Dr. Eric Bradford. It was during my experiences in the SAC where I learned to keep very detailed and exact animal records. For one project, I learned to take and read vaginal cytology smears from mice, rats and hamsters and enjoyed looking as cells on slides under a microscope; thus, looking back, this was the true beginning of my journey toward what would ultimately be a career in veterinary pathology.
As life happens, I had to detour a bit when I nearly died from severe post- surgical, pulmonary, blood clots, following a surgical repair to my right ACL ligament. Because of the interruption in plans, I decided to take advanced Animal Science courses for the next year, while I spent most of that time on crutches. I was accepted into Veterinary School in 1987 after my second application. It was not until the summer following my sophomore year in Veterinary School at UCD, where I was diagnosed with multiple learning disabilities. It was the insight of Dr. Stabenfeldt, one of my professors, who was able to recognize my difficulties with taking tests and writing, since his own son was dyslexic. Dr. Stabenfeldt suggested I be tested as an adult, and the results provided an answer at long last for both why the grammar school told my mother I was mentally retarded and why in High School a teacher told me I was not intelligent enough to become a veterinarian. The diagnoses were severe dysgraphia, dyslexia and suspect for ADHD which was later confirmed. With accommodations of double time for exams, use of a computer with a spell checker and biweekly meetings with a writing specialist, I repeated my sophomore year of veterinary school where my GPA went from a 2.4 to a 3.8. I earned the DVM with an individual track in Laboratory Animal Medicine and over the next 24+ years I have worked as a small animal relief veterinarian and continually maintained a small house call veterinary practice while continuing with my educational goals.
My second summer and one month senior year during veterinary school and as a visiting investigator after graduation, I have worked for a mouse veterinarian pathologist scientist at The Jackson Laboratory, John P. Sundberg, DVM, PhD, DACVP who introduced me to a career centered on research involving mouse pathology. The second year after graduation, I worked in the Biotechnology Industry as an attending veterinarian/oncology scientist, and began to study mouse pathology informally with Roderick Bronson, DVM, DACVP, in Boston. It was he who recognized my aptitude with reading histopathology slides. With the encouragement and letters of support from Drs. Sundberg and Bronson, I left industry for a postdoctoral fellowship in comparative pathology through Harvard Medical School at the New England Primate Research Center. Following this, I completed a PhD in basic science in pathology involving cellular signaling concurrent with a postdoctoral research fellowship in cardiovascular pathology at the University of Washington in Seattle and in January 2003 I joined the faculty in the Section of Comparative Medicine at Yale to do diagnostic (any species) and collaborative (predominantly mice) research veterinary pathology. To date I have worked with hundreds of collaborators and published close to 80 peer-reviewed research papers.
My life outside of Yale consists of three children, 6 dogs, 2 rats. As a veterinarian my veterinary house call practice is busy and I continue to answer questions for the AFRMA. My activities are varied and involve music at church, playing the clarinet in the Connecticut Symphonic Winds, playing tenor saxophone in the Guilford Town Band, gardening, yarn and fabric crafts. Dogs are still the center focus as I continue to actively train and show Chow Chows, breed occasionally, and added in therapy dog visits years ago. However, my dog endeavors all began with my first Chow, Kirin, with the Davis Dog Training Club 1985.
If you were just starting at UCD now, what would you tell yourself?
Invest in a better bicycle sooner, avoid the rotaries on the first day of rain, and go dancing more often at the Graduate. The Co-op is the best place to shop for groceries, the Pincushion Boutique is great for quilting, and Steve's Pizza has the best sour dough pizza crust. Was sad to find both the Blue Mango and Crepe Bistro are closed as these were two of my favorite restaurants during my years in Davis.
[CV]