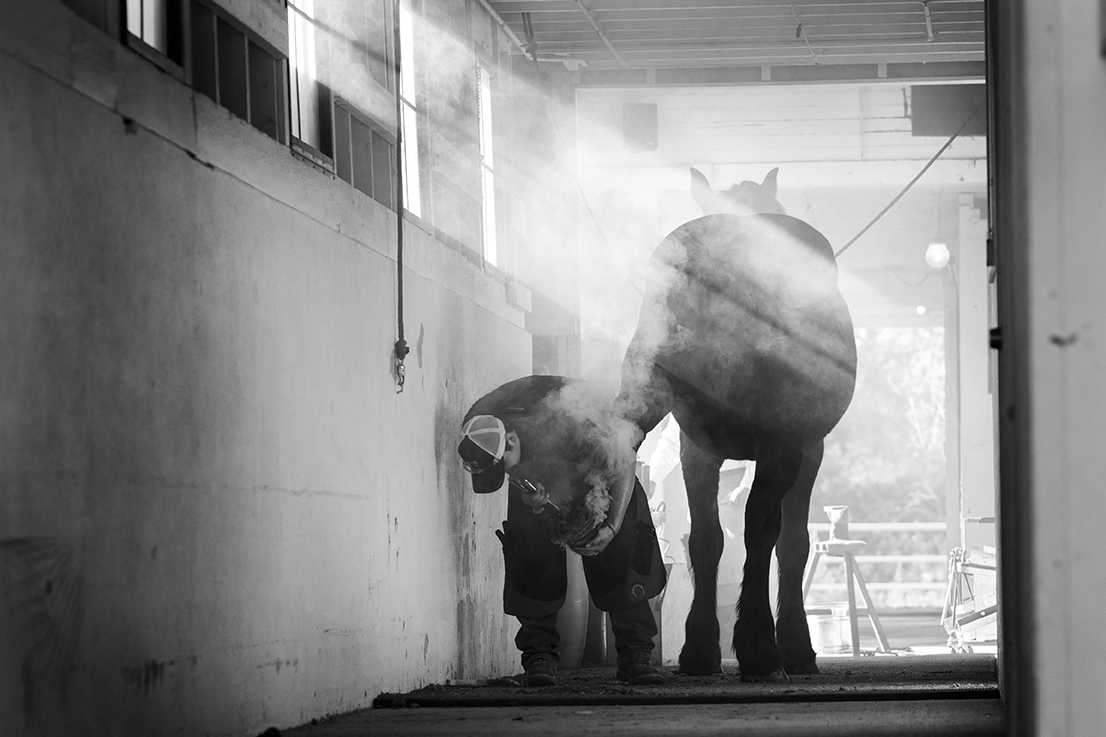 The Draft Horse and Driving Club at Davis presents a unique opportunity for students and affiliates of the University to experience driving and the Gentle Giants that we have here at the Horsebarn. We currently have two Percheron Draft Horses for the driving club. The Draft Horse and Driving Club has become a part of the Animal Science Department as well as the campus as a whole participating in Picnic Day, Ground Breaking for the VMTH, Building Dedicationfor the VMTH and much more. The goal of the Draft Horse and Driving Club is to educate students and the general public about driving, handling, and caring for Draft Horses using our two mares Leeza and Olive and the combined experience of all members. Current membership dues is $25/quarter.

For Drive Times and membership information please contact the President at: drafthorsedrivingclub@gmail.com
History
The Draft Horse and Driving Club was founded in 2003 by Joel Viloria and Robin Denney. Through the support and donations by Bob Denney of Hames Valley Vineyards the club was able to start with a single horse, cart and harness. The first driving mare for the club was named Par, also a Percheron mare. Within the first quarter membership was up to 60 participants and it was clear that one mare would not meet the demands of the club. Bob Denney loaned the club another mare named Patty. Equipped with two mares, a forecart and single cart from Bob as well as a set of team harness from Dale Thorough the club was off to a strong start. Happily embraced by students, faculty and staff of the University it was soon clear that the Draft Horses were here to stay. In 2005 Bob Denney again helped the club by buying and donating a wagon which the club now uses weekly.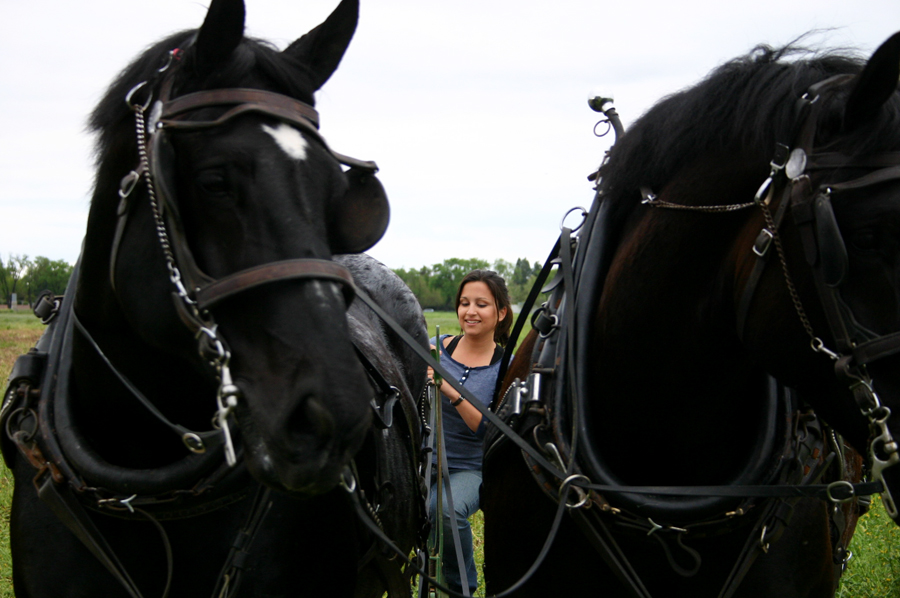 Over the years we have seen several different mares due to our close relationship with Hames Valley Vineyards. In 2006 Bob Denney donated to the University and the club the two percheron mares that we still use today. Alta and Leeza have become the backbone for the driving and teaching program of the club.

During the club's time here at the barn we have had several different Presidents of the club: Joel Viloria and Robin Denney 2003-2004, Joel Viloria 2004-2006, Laura Viloria 2006-2008, Sophia Church 2008-2009, Marion Fischer 2009-2011, Jeralynn Betts 2011-2012, Hope Fisher 2012-2014, Nicole Tibbels 2014-2016, Carrie Fales 2016-Present.


Member Website
The Draft Horse & Driving Club at UC Davis