The Department of Animal Science offers a variety of hands-on internships and classes for undergraduate students.
ANS 92/192 (variable units)
ANS 92/192 interns work 3 hours per unit. Units vary by the availability of the individual student. Students work with Dr. DePeters to decide their area of interest. Previous interns have learned about anatomy, nutrition, herd health, and training of weanlings.
Foal Manager Internship (5 units)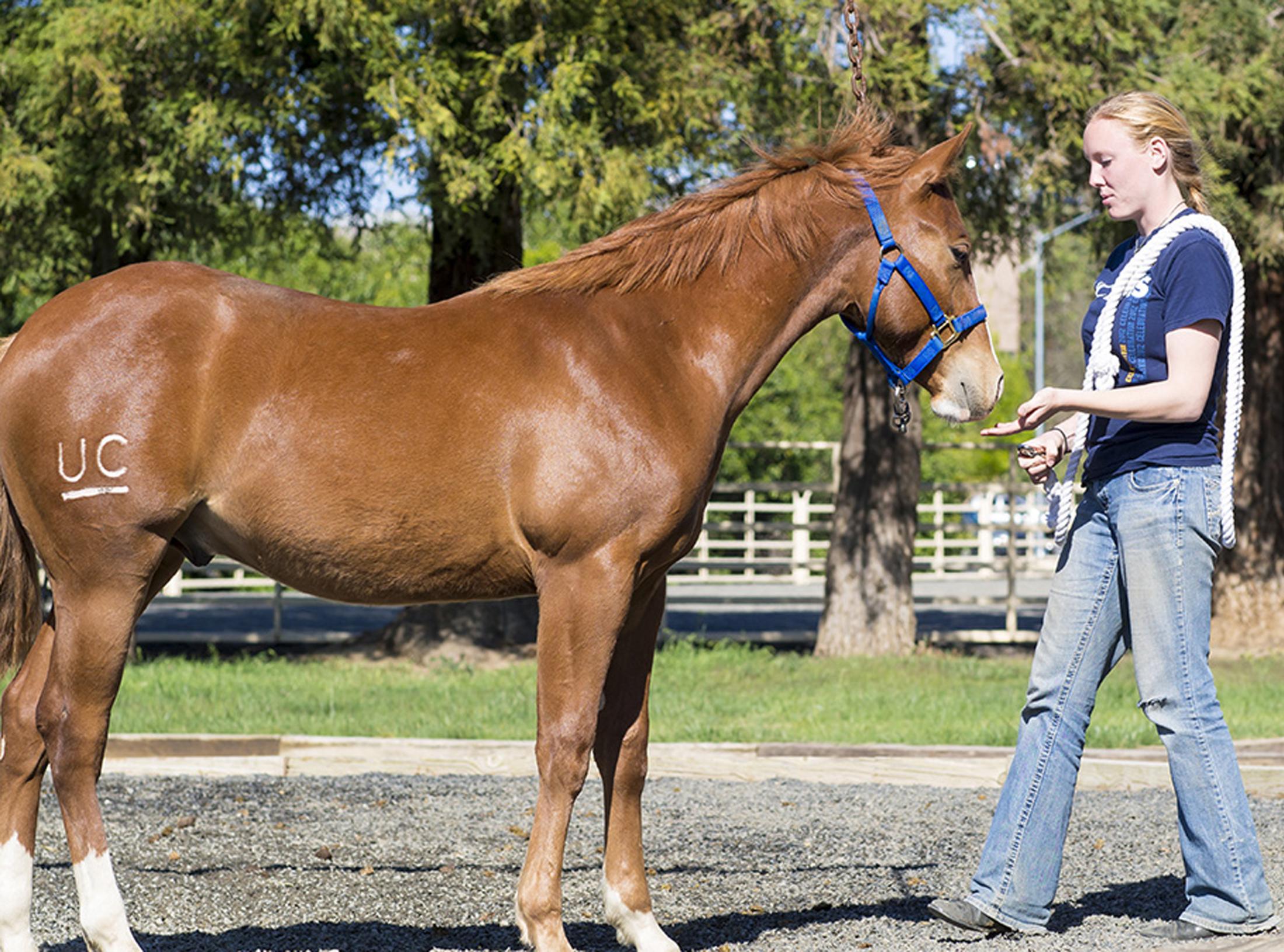 Foal Managers are responsible for the care of the broodmares during parturition, as well as training of the yearlings. Foal Managers are in charge of pre- and post-parturition care of the mare and foal, basic ground training of the weanlings, and advanced training of the yearlings (such as standing for the farrier, clipping, and trailer loading). In addition, the Foal Managers organize the Annual Production Sale held every year on the 3rd Saturday in June. Foal Managers work closely with the Stud Managers to ensure all daily activities run smoothly at the Barn.
Stud Manager Internship (5 units)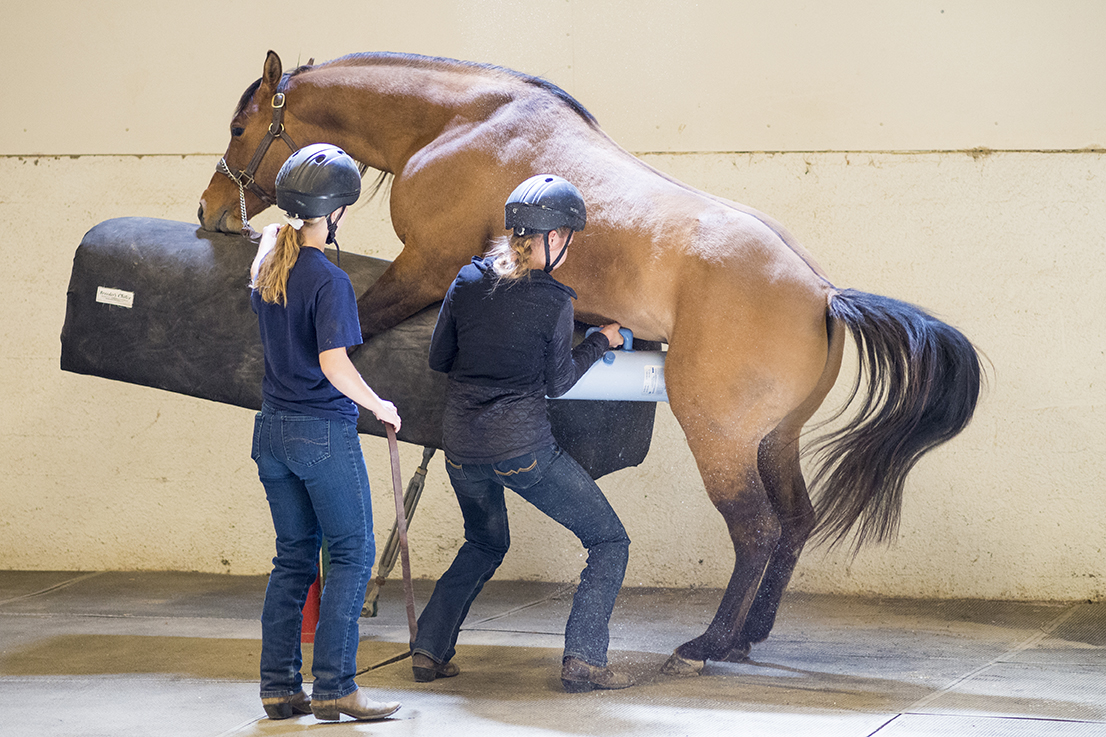 Stud Managers are responsible for caring for the stallions' health and reproductive needs. Some aspects of the internship include:
Daily Handling of Stallions
Collection
Artificial Insemination
Evaluating and Processing Semen
Estrous Cycle Manipulation
Teasing Mares
Processing Cooled and Frozen Semen
Ultrasound Techniques
Assisting Veterinarians with Breeding of Client Mares
The Stud Managers also give breeding (i.e., collection and insemination) demonstrations to the public at various events such as UC Davis' Picnic Day, Western States Horse Expo, and at the Annual Production Sale. Stud and Foal Managers work together to keep a high level of reproductive efficiency at the Horse Barn.
Breeding Manager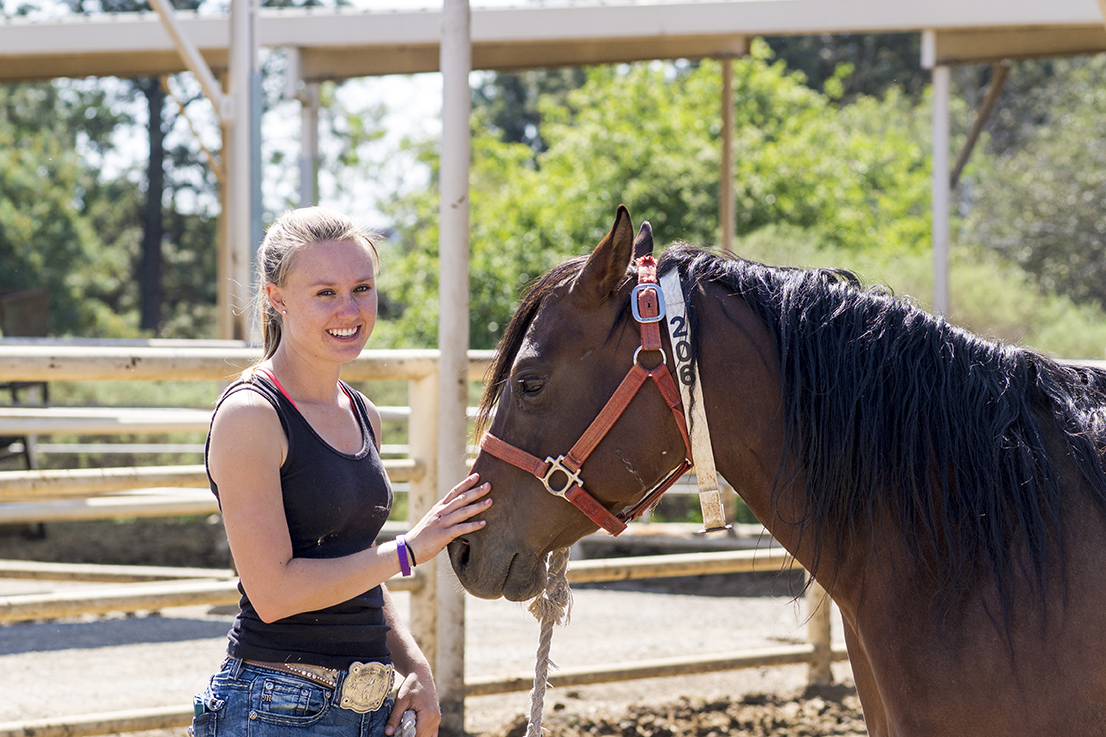 The Student Breeding Manager position is a culmination of the above two internships. Each year a student is selected from the Stud and Foal Managers to occupy this position for the next academic year. The Breeding Manager is responsible for overseeing herd health and nutrition, and assisting with teaching the Stud and Foal Managers their respective duties. The Breeding Manager works directly with the Barn Manager to assist with the advertisement and promotion of the herd stallions and breeding services.